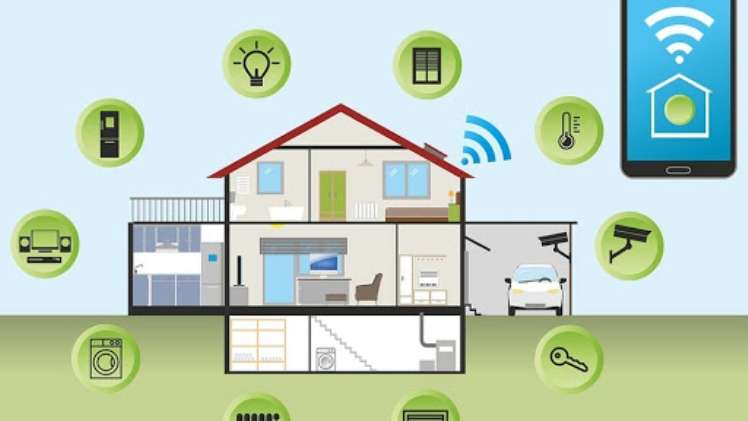 Home automation is to apply all existing technologies within the home to facilitate tasks that previously depended only on the resident. Smoke sensors, electronic locks, and timers are some examples of automation.
Home automation makes all electronic systems work as one, under our total control and according to our habits, needs, and tastes. It looks good, doesn't it?
Home automation: connected houses
But when did home automation come about?
The concept emerged in the 1970s in the USA when the first automated control systems were created for industrial applications.
Can you imagine controlling everything in your home by a tablet or smartphone connected to the internet? This is the idea of ​​home automation. Every year, since when home automation appeared, new solutions are launched on the market, always following consumer trends.
See more technology tips in architecture:
Digital architecture: the future that has already arrived

Place your client inside your projects with virtual reality in architecture
What can be done in an automated home?
With so many benefits, you may already be wondering what to do to create a smart home. See what types of home automation are and what you can do:
Automation of home lighting:

 with 

home

 automation, you can program lighting to light up in pre-saved settings, such as "lighting for watching movies" and "lighting for parties."

Remote lighting control:

 with a smartphone or a tablet, you can turn off the lights if you have forgotten any on or turn them on for when you arrive.

Sound system:

  with home automation, you can distribute music and videos to all rooms in the house, in addition to controlling the volume at home in one of the rooms.

Garden irrigation system:

 with soil moisture sensors and timers, it is possible to create home automation in the garden, keeping plants always ideal.
Security system

: in addition to viewing security cameras via the internet or apps, it is also possible to configure smoke sensors, sprinklers, and direct communication systems with the police and private security companies in home automation.

Biometrics:

 with home automation, it is possible to control the light and various other functions of the house, in addition to, of course, protecting the house against the entry of unauthorized persons.

Automated control of curtains and windows:

 with light sensors and integration with the lighting system, it is possible to take full advantage of natural light and prevent the lights from being switched on at unnecessary times.

Temperature control:

 with home automation, it is possible to activate the air conditioner (or the heater) before arriving at home, cooling the air little by little to reach the ideal temperature.
It is worth remembering that it is necessary for the most complex automation to have a device or application that works as an automation center. It is possible to control all the systems in the house.